Sky Ireland - Let's Get Together
The brief:
Sky's broadband offering in Ireland was lagging behind other providers. They couldn't say they were faster or less expensive, so how to differentiate themselves in a crowded market?
The strategy:
Sky Fibre might not have been a market leader, but Sky TV certainly was. And when you pair Sky TV and Fibre together, you get much more than the sum of your parts. Rather than just getting great shows and endless downloads, you get enough incredible entertainment to fill a home, and keep everyone occupied!
The solution:
We built a campaign that took viewers on a journey through a day in the life of a Sky household. Using a characterful narration from Chris O'Dowd, and scene after scene of great fun, we showed how Sky fills the house with great entertainment for everyone.
TV ad – "Let's Get Together"
Radio ad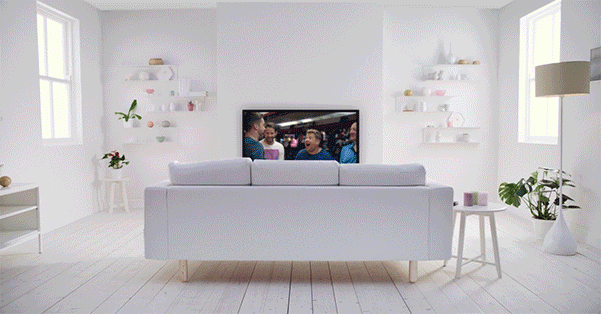 Facebook social ad
Bus Card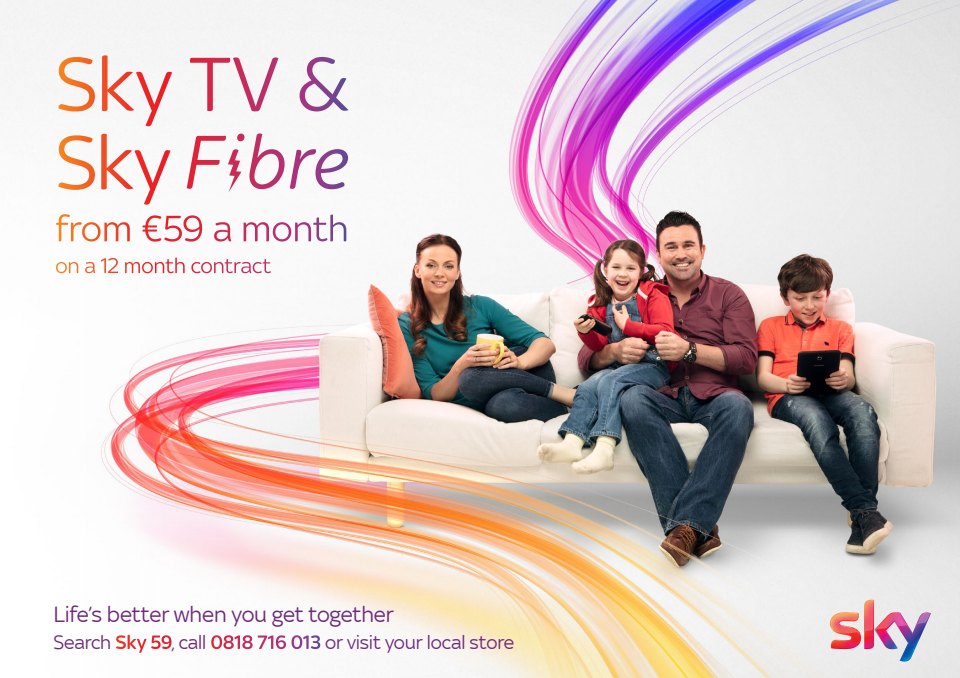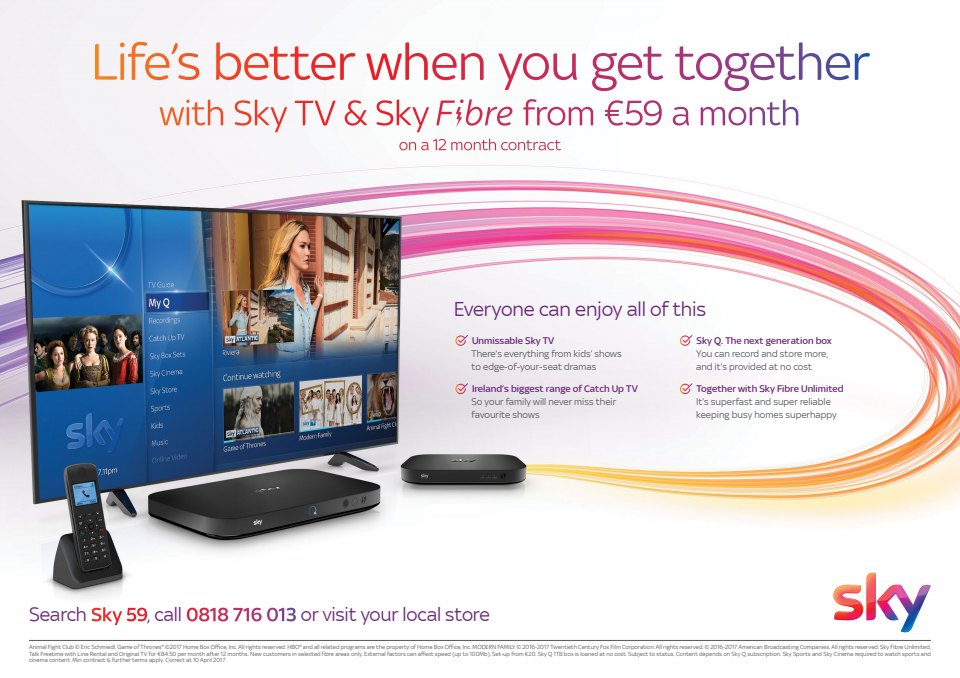 Direct Mailer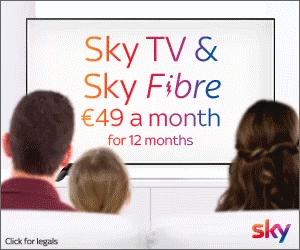 MPU